www.design-reuse-embedded.com
Find the Latest SoC Solutions for... Automotive... IoT... Security... Audio... Video
M31 Receives TSMC's 2018 Partner of the Year Award for Specialty Process IP
Hsinchu, Taiwan – October 4, 2018 -- M31 Technology Corporation (Taiwan stock code: 6643), a global silicon Intellectual Property (IP) boutique, today announced that it received TSMC's "2018 Partner of the Year Award" for Specialty Process IP at TSMC's Open Innovation Platform® Ecosystem Forum on October 3th, 2018 in Santa Clara California.
"It's our honor to receive this Specialty Technology IP Partner Award from TSMC," said H.P. Lin, Chairman of M31 Technology. "This award demonstrates that M31 has been capable of providing IP solutions in multiple TSMC technology platforms, especially on high voltage (HV) and Bipolar CMOS DMOS (BCD) process technologies. M31's IP developed on TSMC's specialty processes are the enablers for highly integrated and power efficient chips, managing the power supply to meet the needs of TV, telecommunication equipment, automotive visual display, and Active-matrix Organic Light-emitting Diode (Amoled) products."
M31 Technology has developed fundamental IP on TSMC's specialty process of 40HV, 110HV, 90BCD, 180BCD, etc. With TSMC's high-voltage (HV) process technology, it can provide higher quality images for panel drivers, and it can reduce power consumption of the products design on TV, smart phones, tablets, smart watches and other portable electronics. With TSMC's BCD process technology, it can provide customers with more stable and efficient power supply, which consume less energy on SoC design. It is an ideal choice for consumer electronics, communication equipment, and computers.
"TSMC is pleased to recognize M31 for its outstanding IP enablement to TSMC specialty processes" said Suk Lee, TSMC Senior Director, Design Infrastructure Marketing Division. "With the advantages of TSMC's HV and BCD process technologies, M31's IP are suitable for SoC designs on LCD/LED driver and PMIC power management functions. Customers can develop their products – such as intelligent devices and power management devices – running in different voltage and power conditions."
M31 has been a member of TSMC's IP Alliance Program since 2012 and has developed various IP for TSMC processes, ranging from 180nm to 12nm, that have passed the TSMC9000 quality assessment. In addition to the continuous development and verification of the advanced process technology, M31 is also actively pursuing the automotive safety ISO26262 development process and related product certification in 2018 to meet the needs of customers for various applications. In the future, M31 will continue to provide distinctive silicon IP to the worldwide chip design community.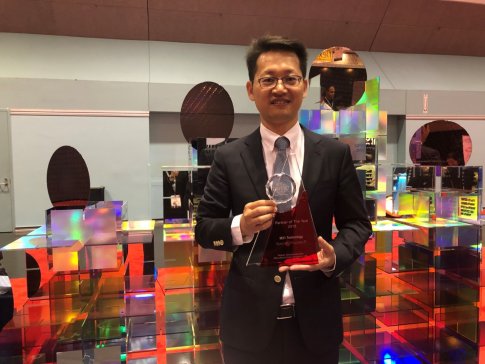 About M31 Technology
M31 Technology Corporation is a leading silicon intellectual property (IP) provider. The company was founded in October, 2011 with its headquarters in Hsinchu, Taiwan. M31's strength is in its R&D and customer services. With substantial successful experiences in IP development, IC design and electronic design automation fields, M31 focuses on high-speed interface IP, memory compilers, standard cell library and ESD/IO library solutions. For more information please visit www.m31tech.com